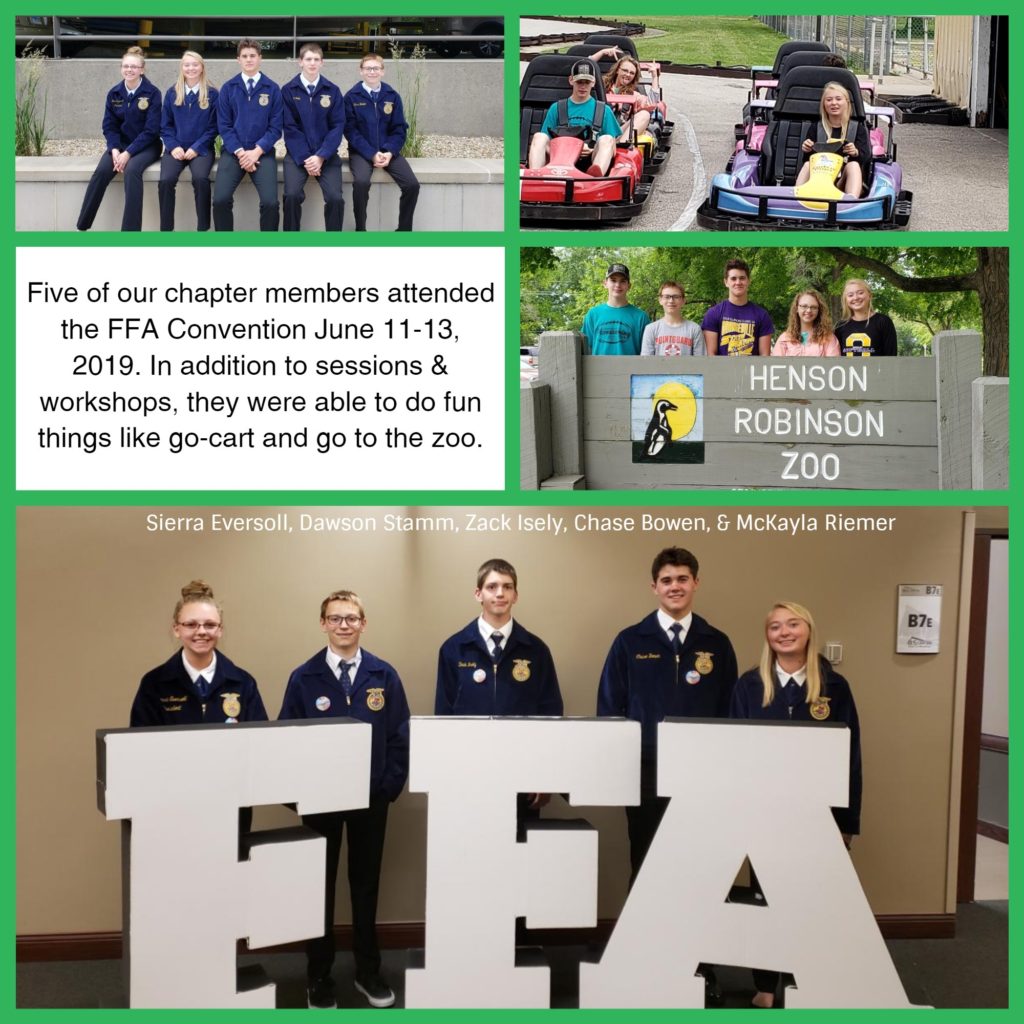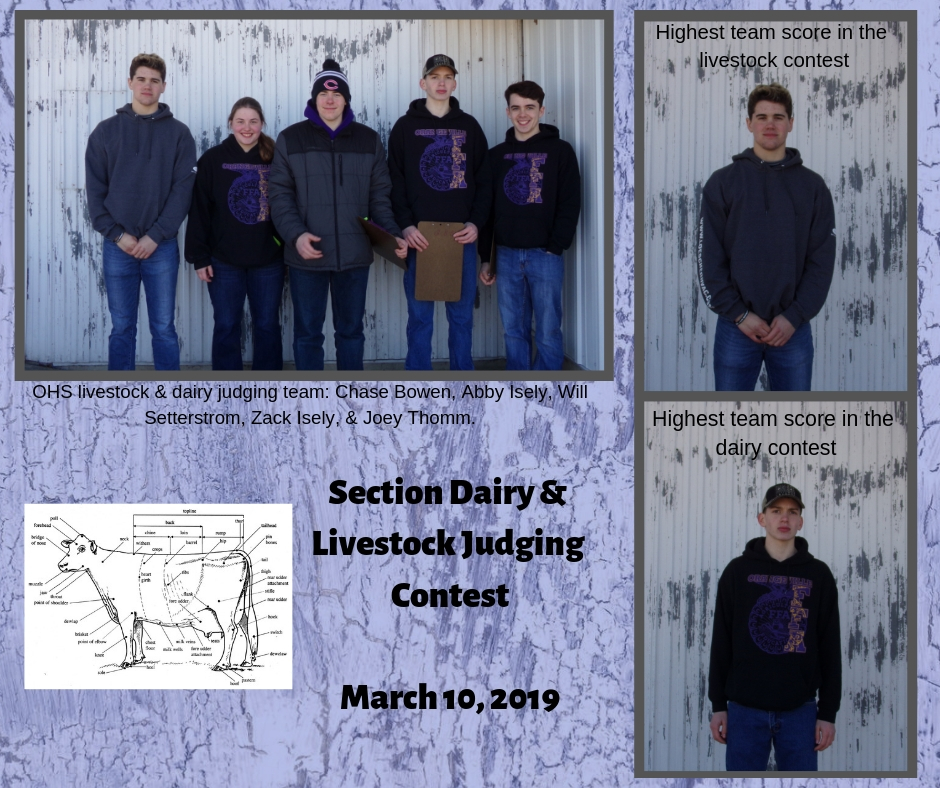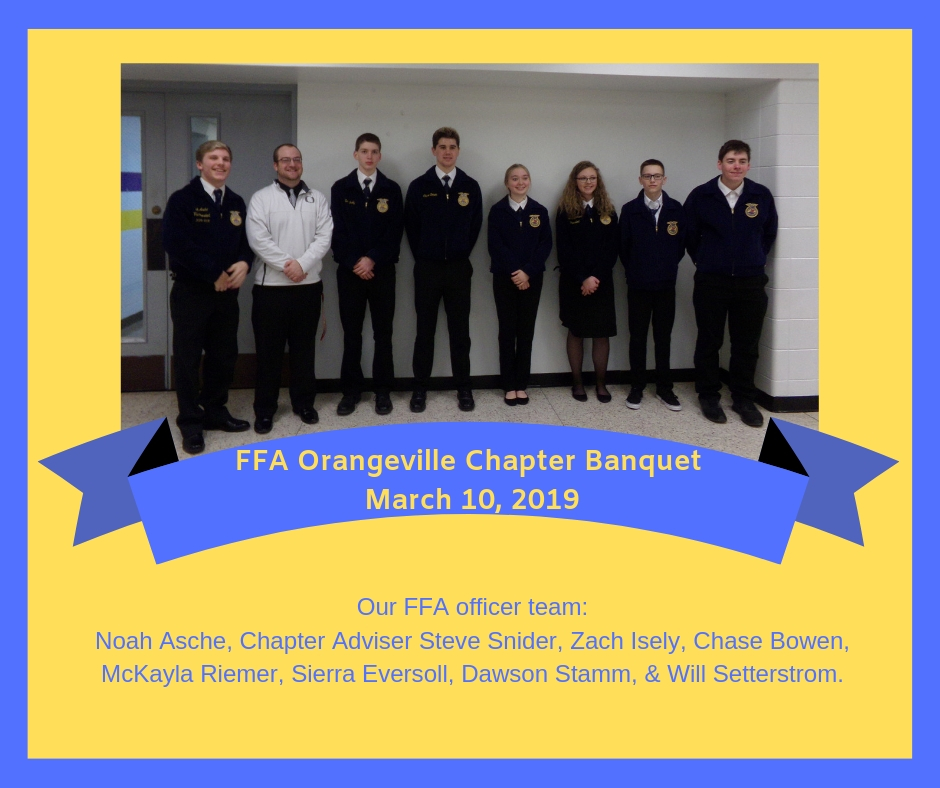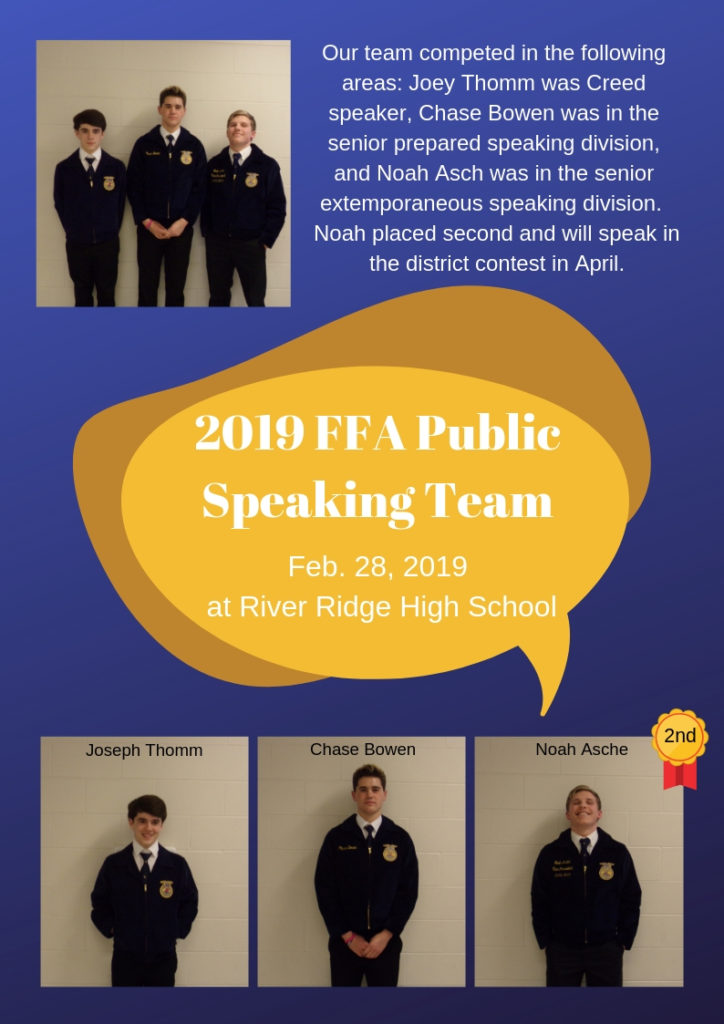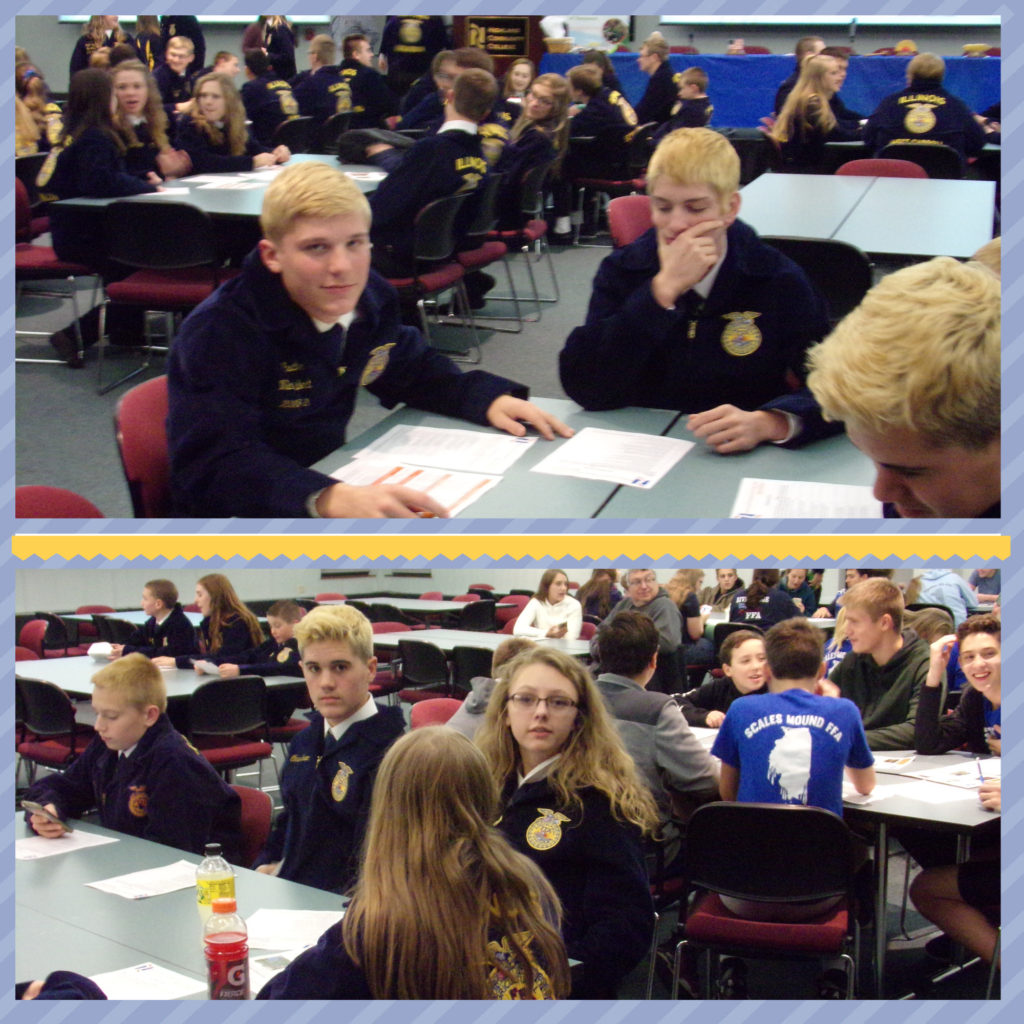 On Wednesday Nov. 7th, seven members of the Orangeville FFA Chapter attended a leadership training school at Highland Community College hosted by the Section One FFA Officer team. The focus of the night was team building activities. There were also several guest speakers from the agriculture community there to speak and show support. Members that attended were: Sierra Eversoll, McKayla Riemer, Noah Asche, Chase Bowen, Dawson Stamm, Zack Isely, and Tamara Broege.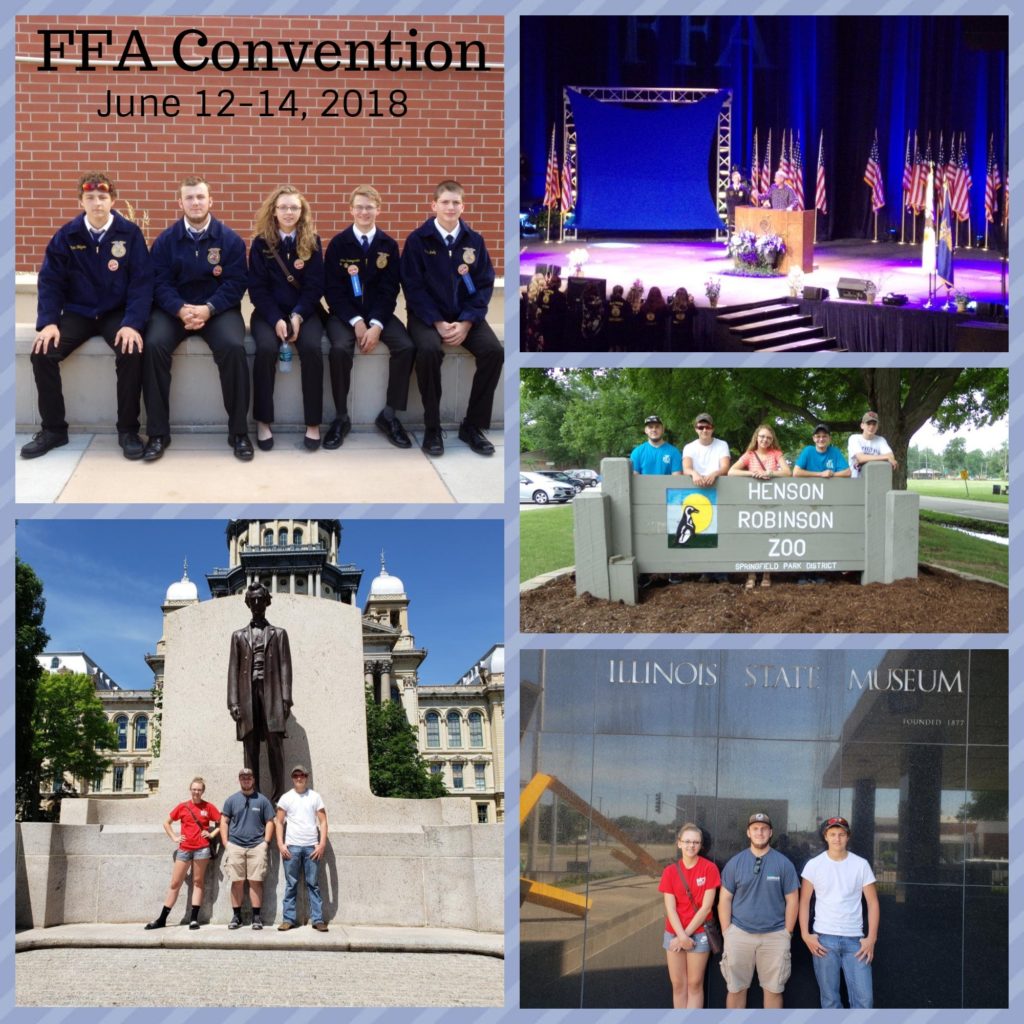 Five of our FFA chapter members, Ethan Folgate, Ian Wilson, Sierra Eversoll, Lucas Boomgarden, and Zack Isely, attended the state FFA Convention. In addition to attending workshops and convention sessions, they were able to go to the Henson Robinson Zoo, tour the Illinois State Museum, and tour other historical landmarks in Springfield.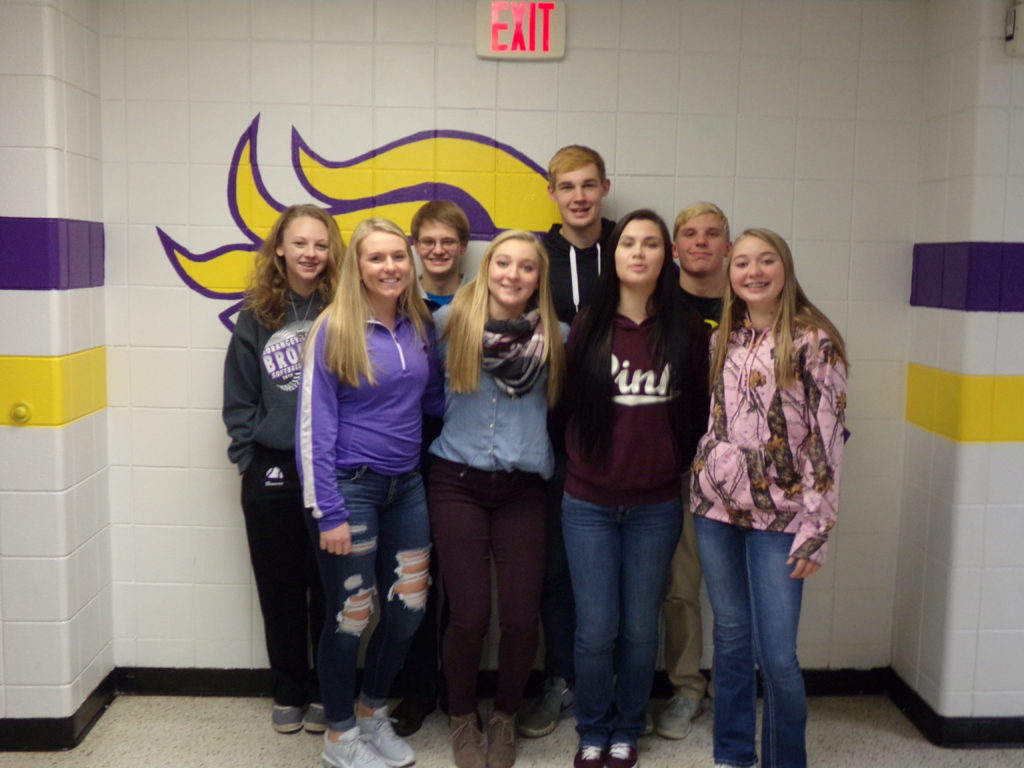 2017-18 FFA Officer Team L-R: Sierra Eversoll, Hannah Holland, Lucas Boomgarden, McKenzie Riemer, Trey Sullivan, Christi Ceroni, Noah Asche, and McKayla Riemer.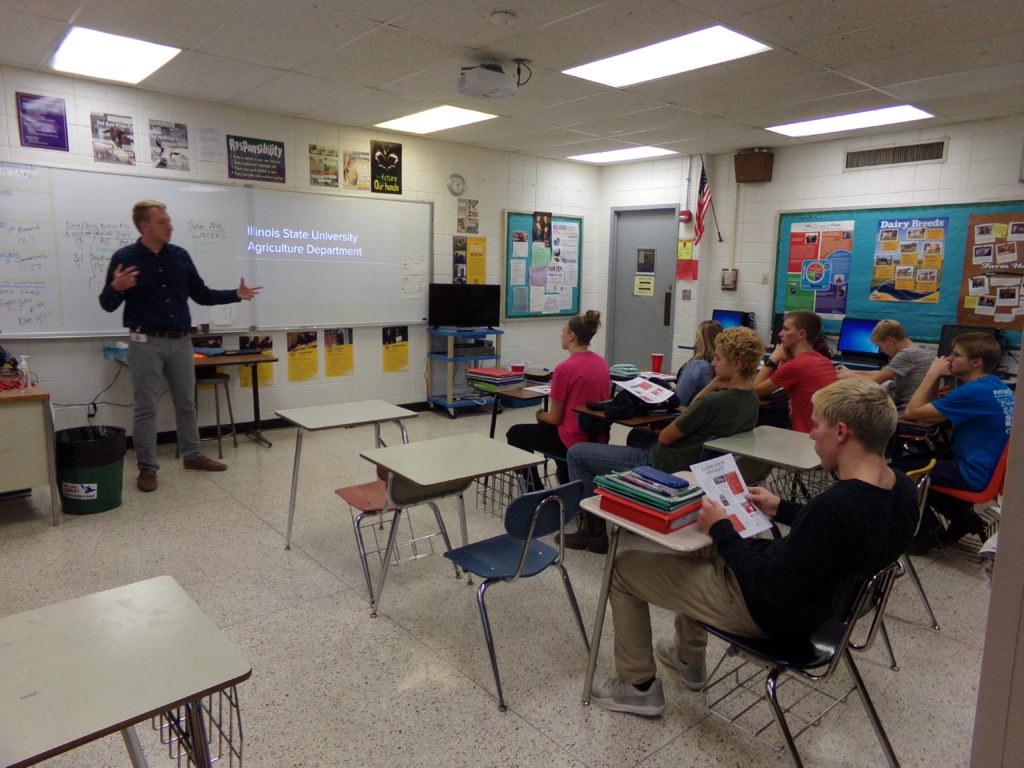 OHS Alum Dan Obert speaking to the SAE students about furthering their agriculture education. Thank you goes out to Dan for taking time from his Thanksgiving break from ISU to talk to us!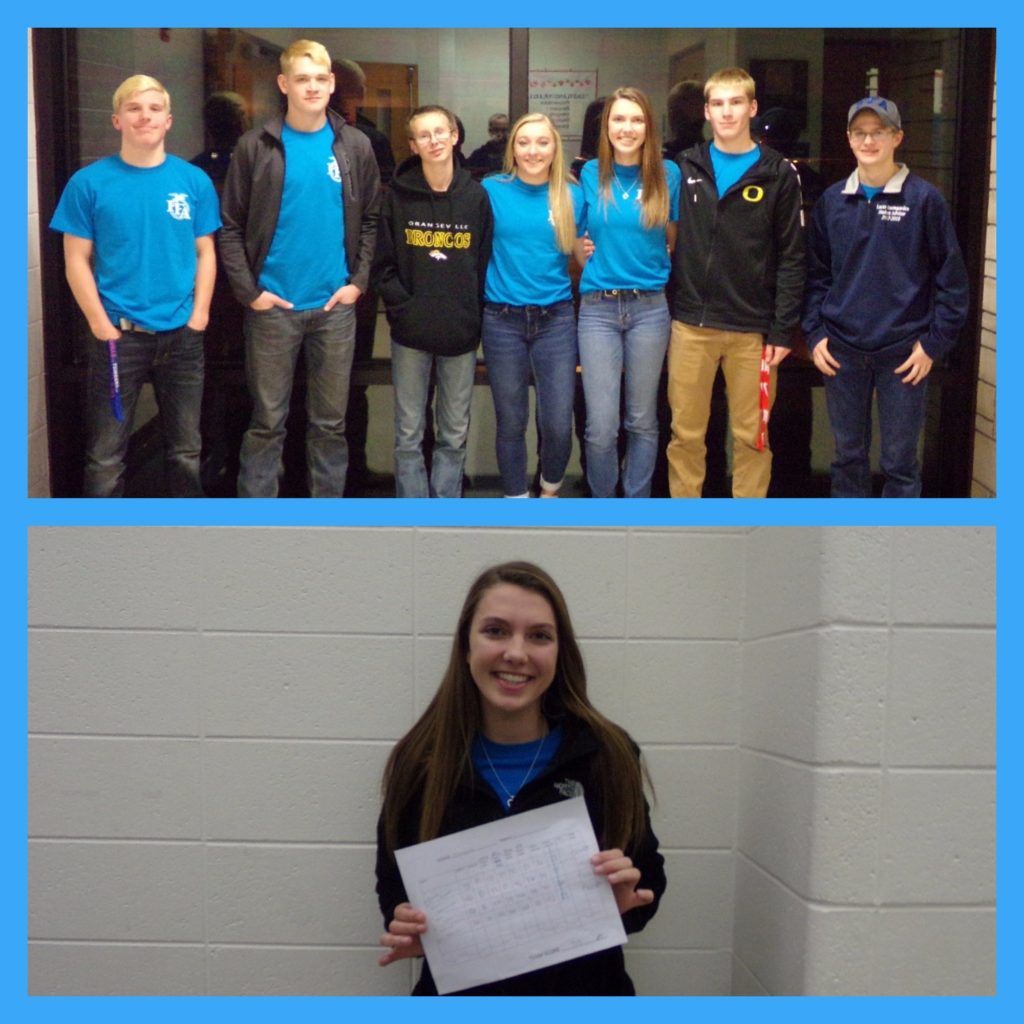 The Orangeville FFA Agronomy team competed on Nov. 27th at Eastland High School. From L-R: Noah Asche, Chad Diddens, Devin Siebarth, McKenzie Riemer, Crystal Anderson, Garret Rodebaugh, Lucas Boomgarden. Crystal Anderson received the OHS Agronomy Team Best Individual Score.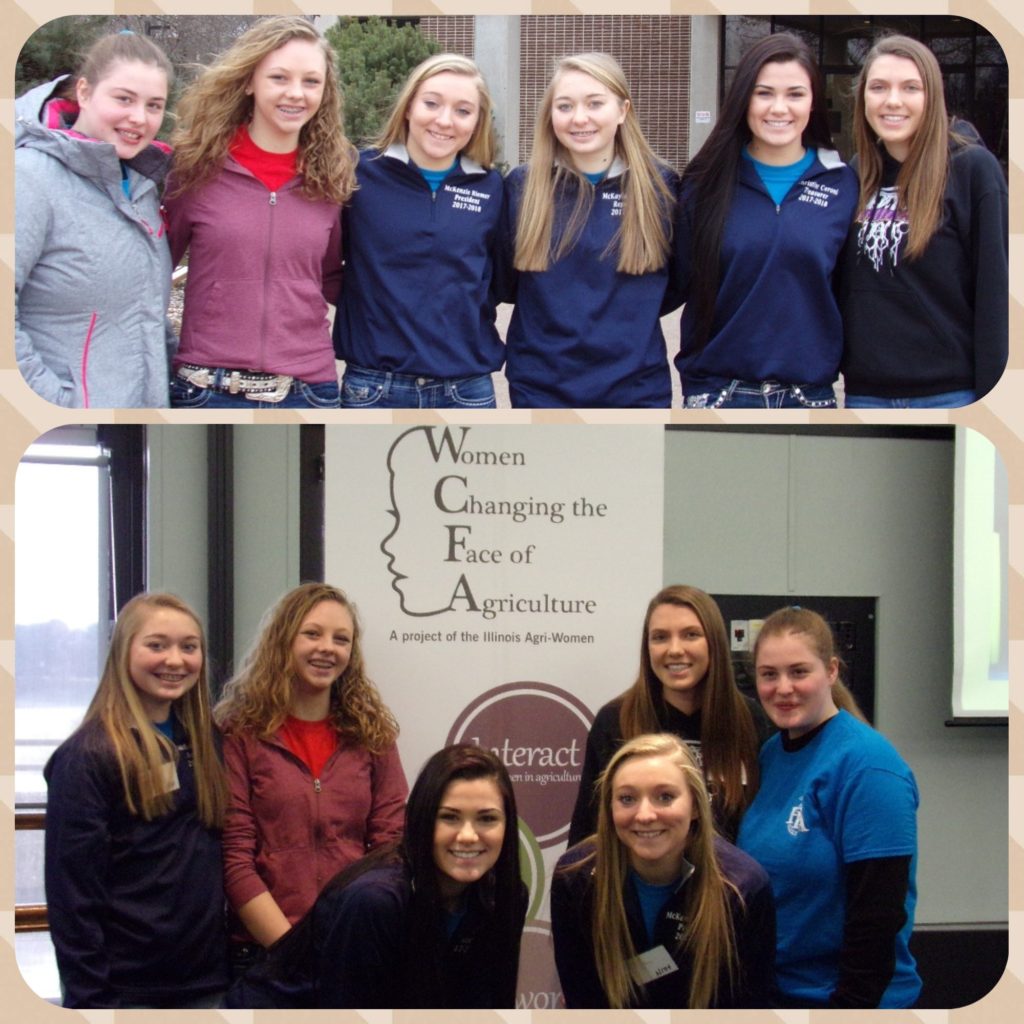 .Our FFA ladies (and Mr. Snider!) attended an event at Highland Community College on Jan. 24, 2018, regarding how women are changing the face of agriculture. They found the speakers to be very informative, and also enjoyed participating in the smaller group discussions.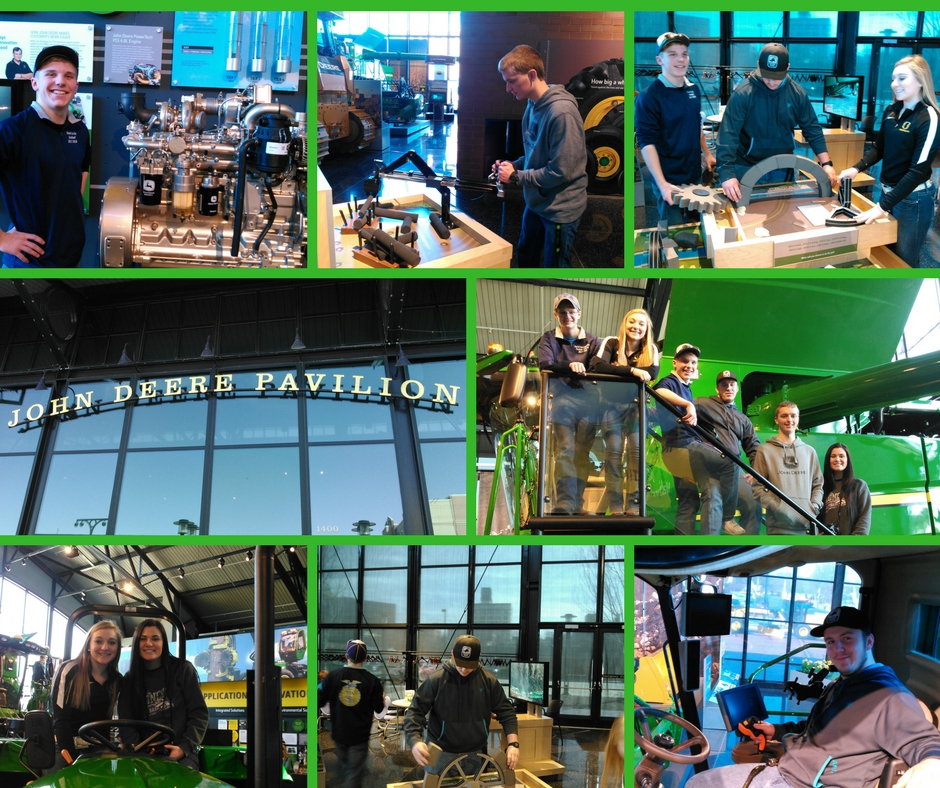 On Tuesday, March 27, six students from the Orangeville FFA Chapter participated in the Stephenson County Farm Bureau Acquaintance Day program. This day gives our chapter members the opportunity to better understand the role of our local farm bureau. This year we went to the John Deere Harvester Works plant in Moline, Illinois. The Orangeville FFA Chapter would like to thank Bruce Johnson and the Stephenson County Farm Bureau.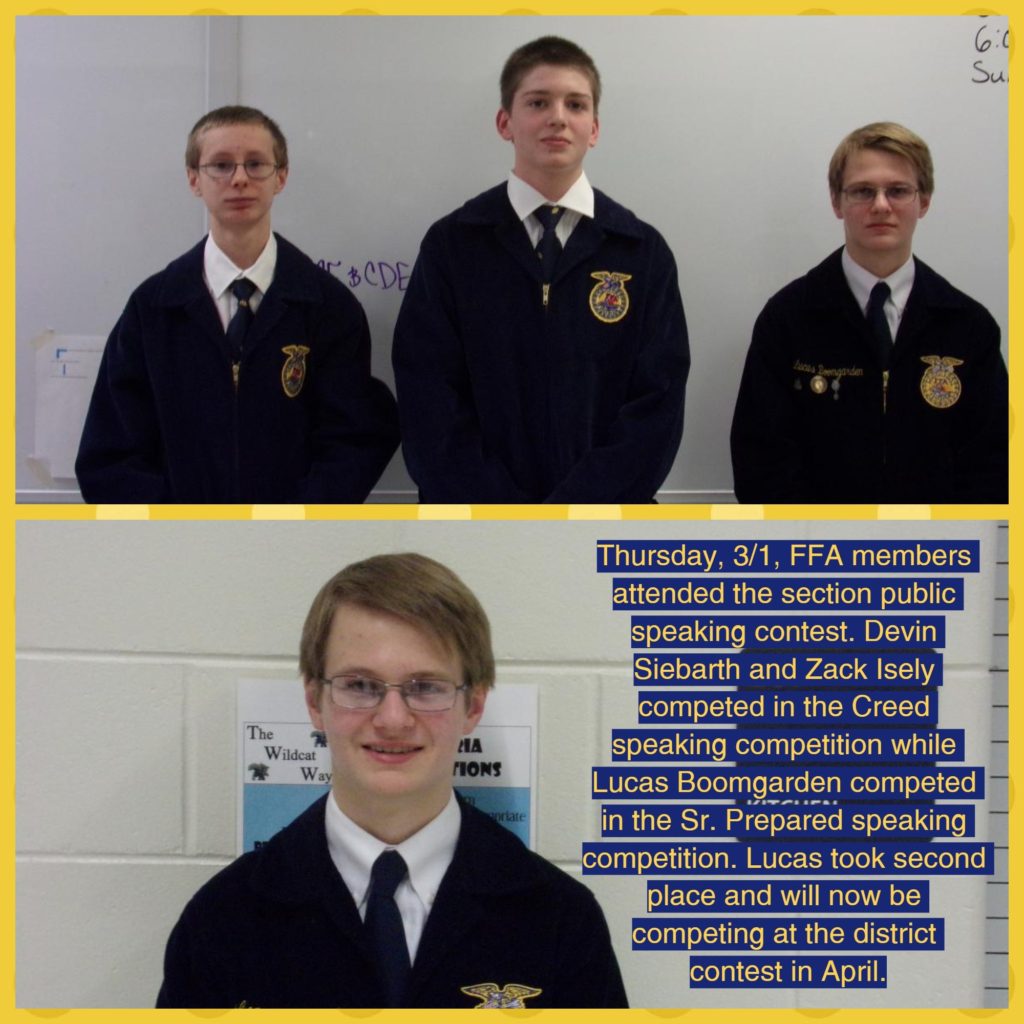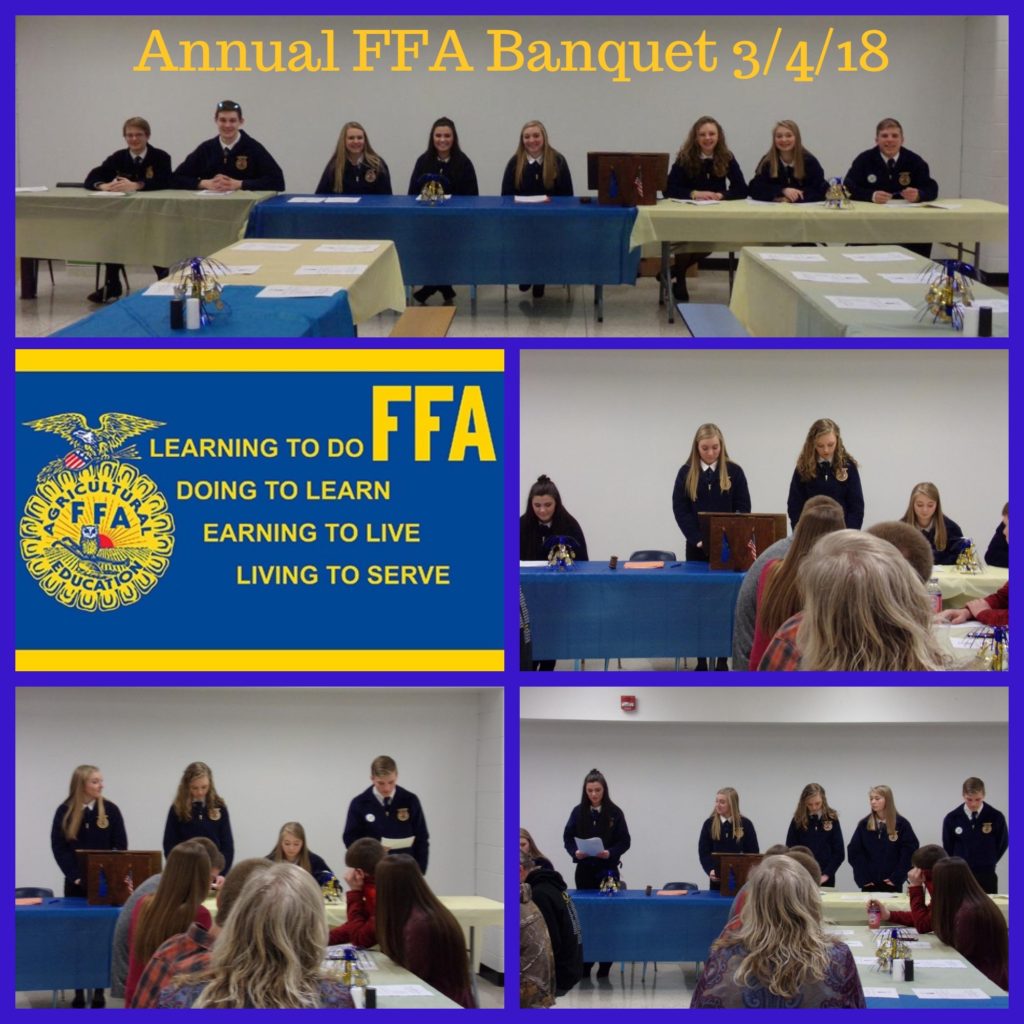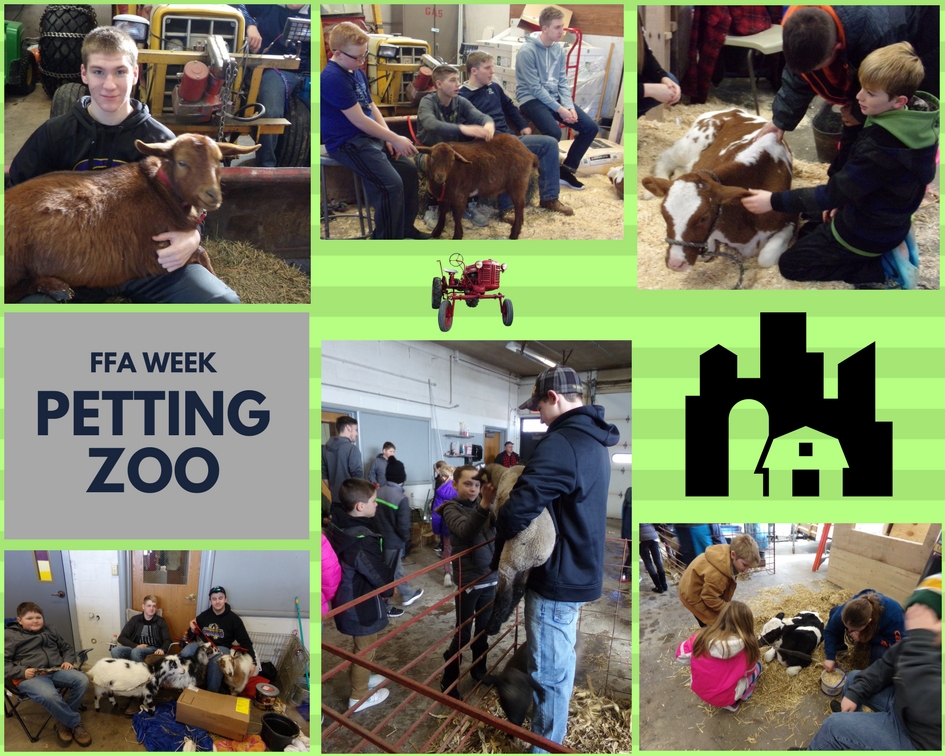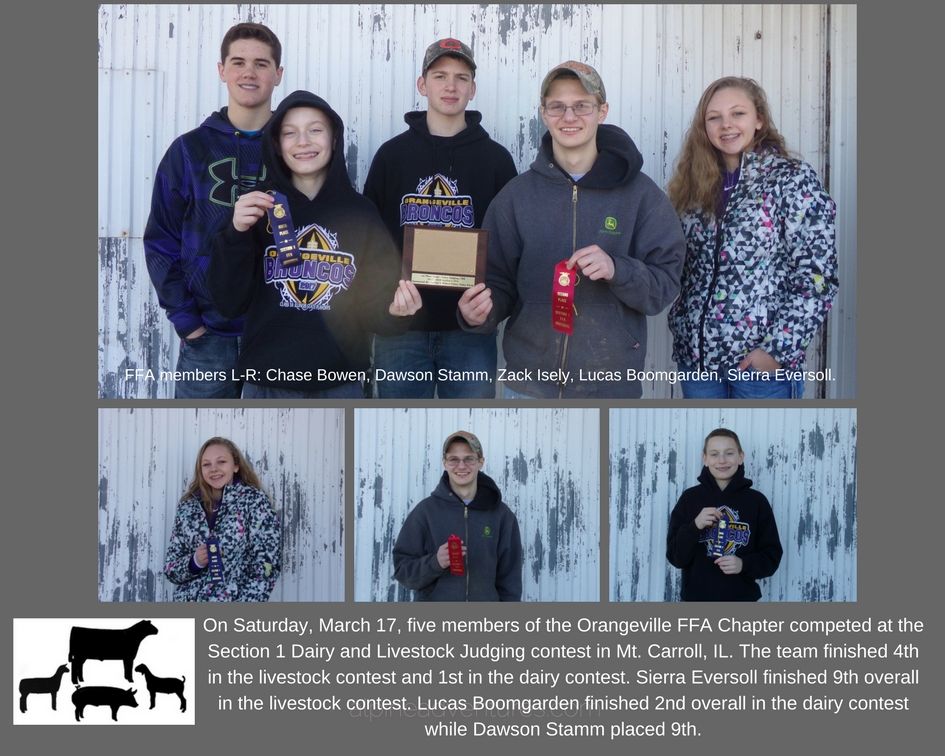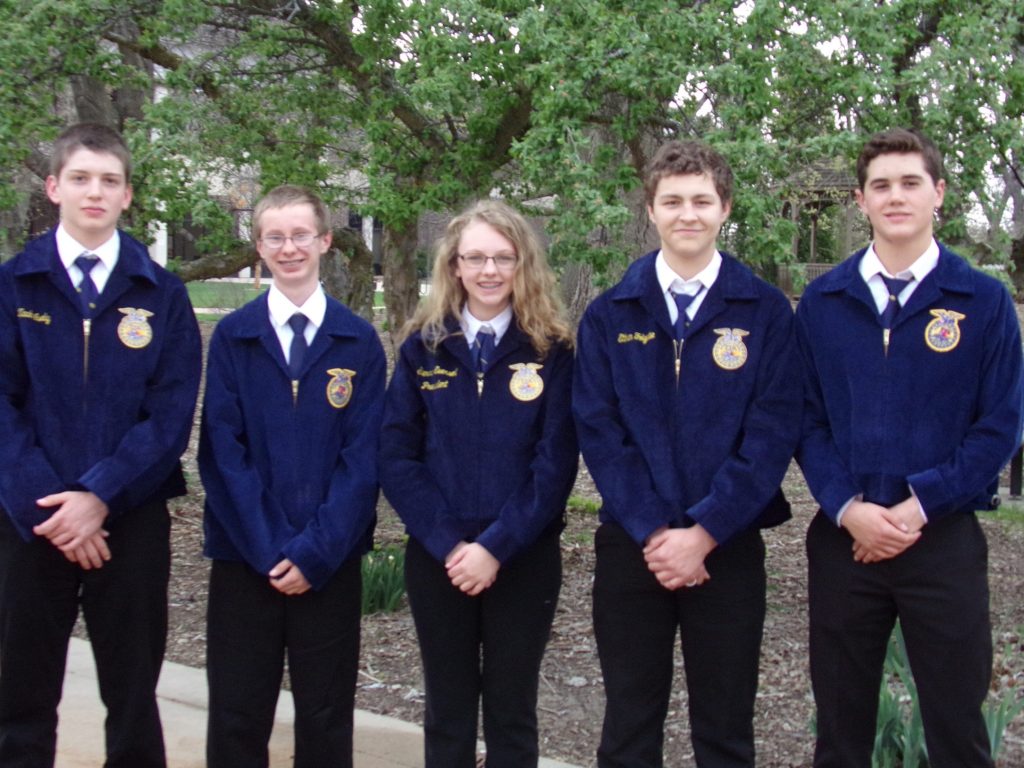 On May 2nd, five members of the Orangeville FFA Chapter attended the Section 1 FFA Banquet and Elections. The evening concluded with the election of the 2018-2019 section officers. Picture: From Left to Right: Zack Isely, Devin Siebarth, Sierra Eversoll, Ethan Folgate, Chase Bowen.