We will do our best to have all information on current and upcoming fundraisers for any school-affiliated organizations for which our students will be selling items.
Junior Class Fundraiser - Fun Factory Sweet Shoppe Fudge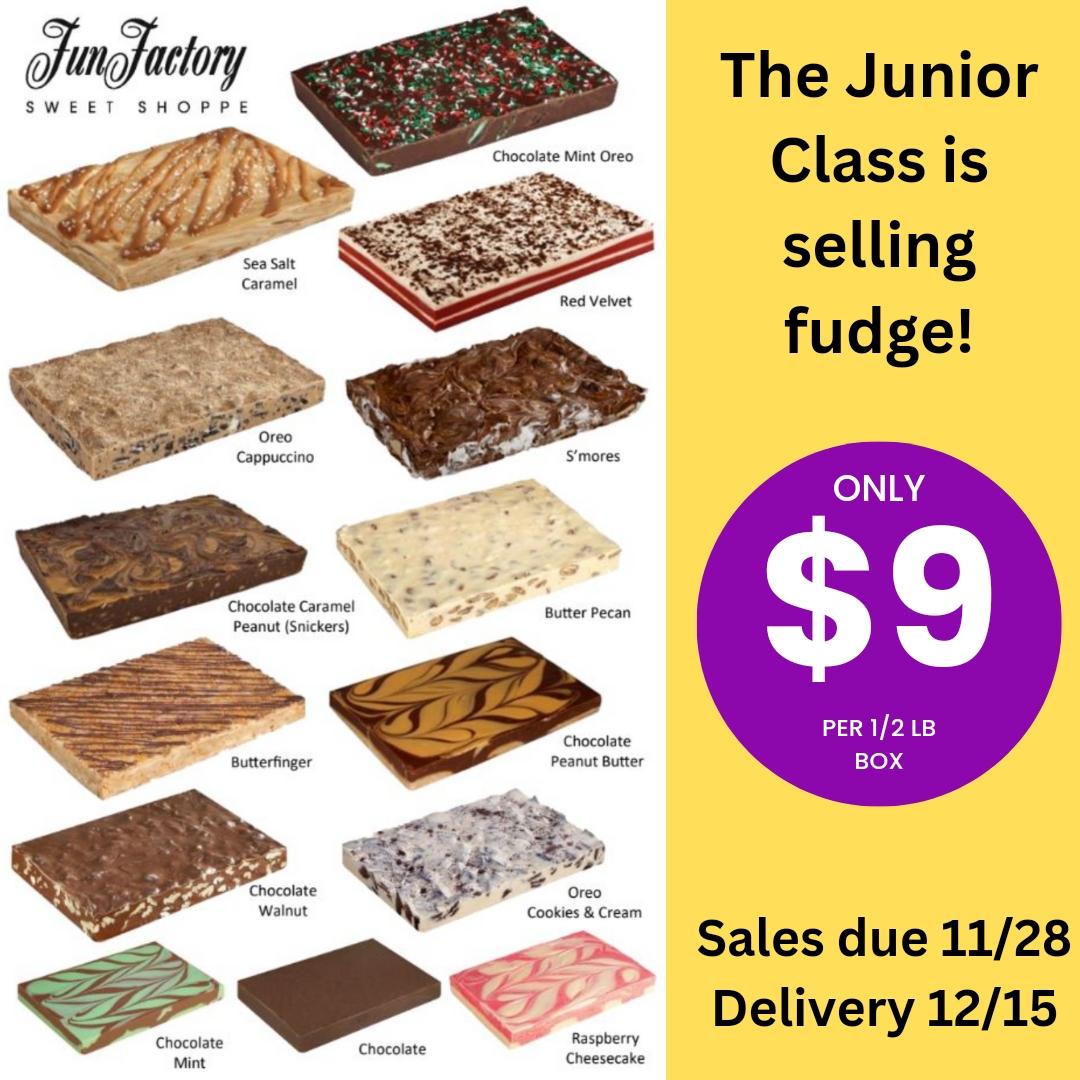 Servant Leadership is selling car stickers. They are as shown below, with the white background, and sized approximately 4.5 x 2.5 inches. You pay purchase them for $5 each from Mrs. MacKenzie or in the high school office.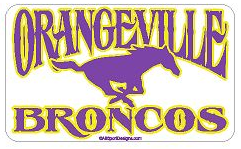 | ITEMS BEING SOLD | SALE DATES | ORGANIZATION/GROUP | DELIVERY DATE |
| --- | --- | --- | --- |
| Mums | Aug. 15 - Aug. 29, 2023 | Post Prom | September 9, 2023 |
| Little Caesar's Pizza Kits | Aug. 28 - Sept. 15, 2023 | Senior Class | Thursday, October 5th |
| Bronco car stickers | September - until sold | Servant Leadership | when purchased |
| Cheesecake | Oct. 5 - Oct. 29, 2023 | Music Dept. | November 1, 2023 |
| Spring Brook Cheese | Oct. 10 - Oct. 27, 2023 | Junior High - Lorado Taft | November 15, 2023 |
| Dave's Coffee Cakes | Oct. 23 - Nov. 3, 2023 | Sophomore Class | November 20, 2023 |
| Free throw Shoot-a-Thon | Nov. 6 - Nov. 13, 2023 (pledges) | Boys Basketball | Nov. 13, 2023 (activity) |
| Fun Factory Sweet Shoppe fudge | Nov. 13 - Nov. 27, 2023 | Junior Class | Dec. 15, 2023 (approx) |
| Bronco Ornaments | Dec. 11 - Dec. 23, 2023 | Boys Basketball | tba |
| Lip Suckers | Jan. 29 - Feb. 9, 2024 | Servant Leadership | Valentine's Day |
| Nothing Bundt Cakes | Feb. 9 - Feb. 23, 2024 | Junior Class | tba |
| Cookie Dough | Feb. 26 - Mar. 7, 2024 | Softball | tba |
| Springbrook Cheese | Jan. 15 - Jan. 26, 2024 | Senior Class | before Super Bowl Sunday! |
| Ag Breakfast | February 3, 2024 | FFA | same day |
| Strawberry Sale | Feb. 5 - Feb. 19, 2024 | FFA | tba - when ripe |
| Plant Sale | May 10, 11, (and 12 if avail), 2024 | Horticulture Class | same day |