Please click the following link to open the board meeting summary from Mr. Milburn for Monday's (9/13/21) board meeting:
https://5il.co/z2yi
Due to a conflict on their end, tonight's (9/15) junior high volleyball game at South Beloit has been cancelled. It may be rescheduled at a later time.
Homecoming is next week! The overall theme is "movies with sequels". If you are looking to start planning your dress up outfits, here are the days! (One list is for the HS & one for the GS... very similar but one of the GS days is changed to be more fun for the GS age kiddos.)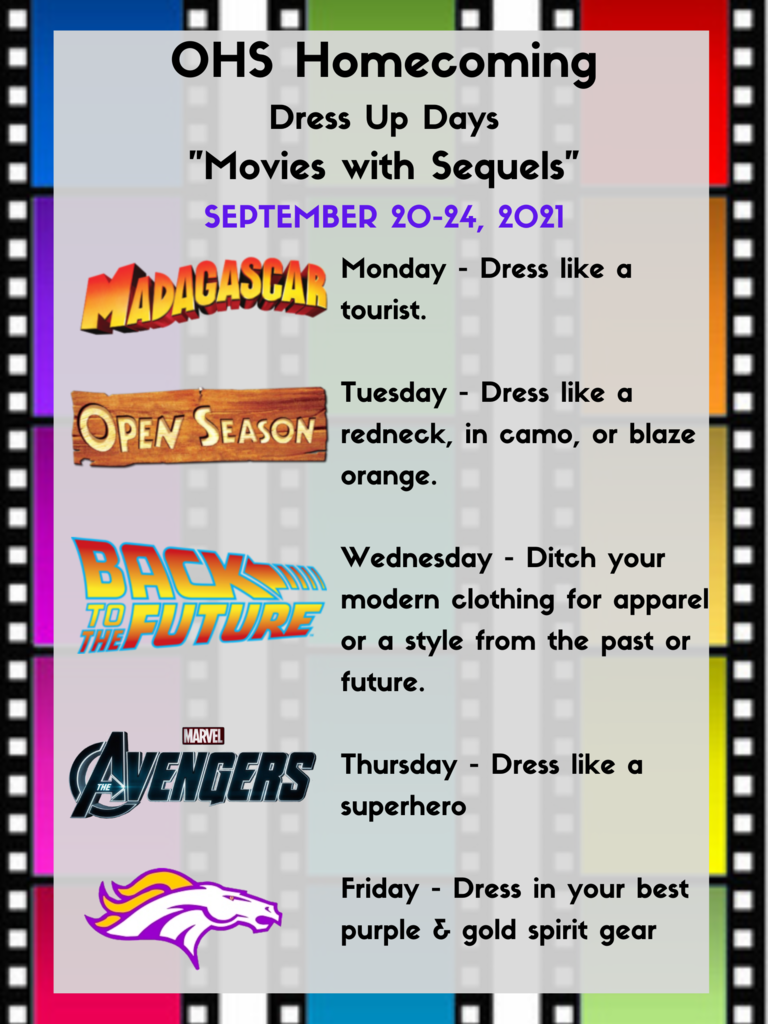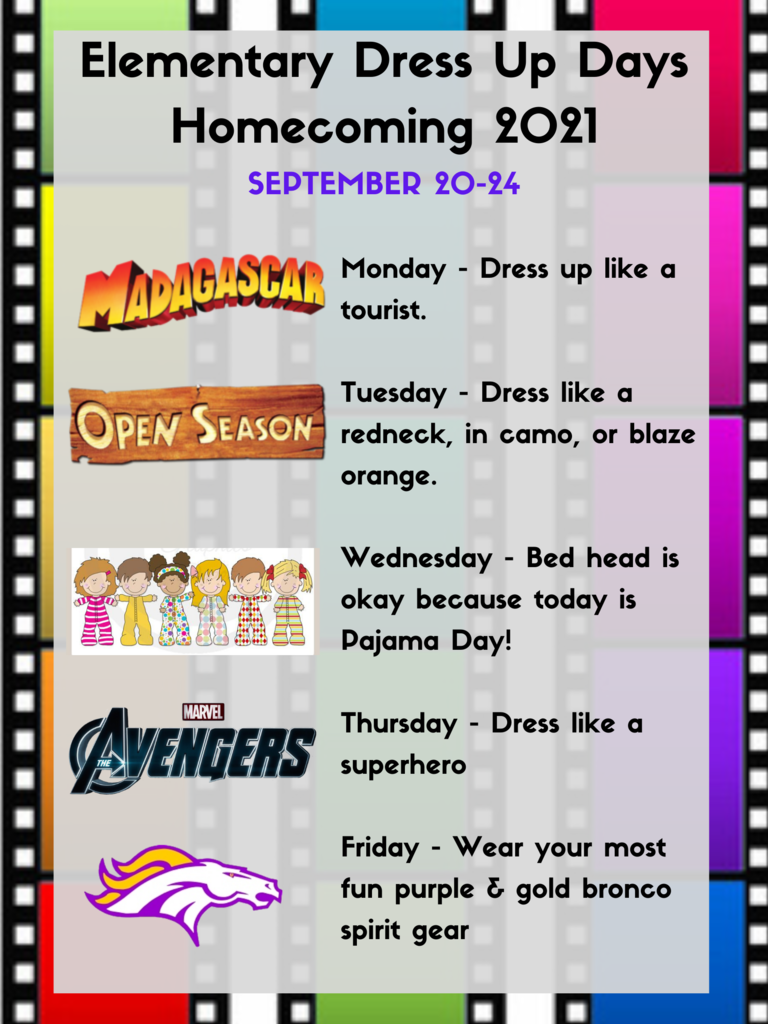 It was a great weekend for the Broncos! Saturday, the JH volleyball team competed in the 8-team Durand Invitational, and won first place (pictured)! Also on Saturday, the HS football team improved their record to 3-0 with a big 56-8 win against Hiawatha! Congratulations to all!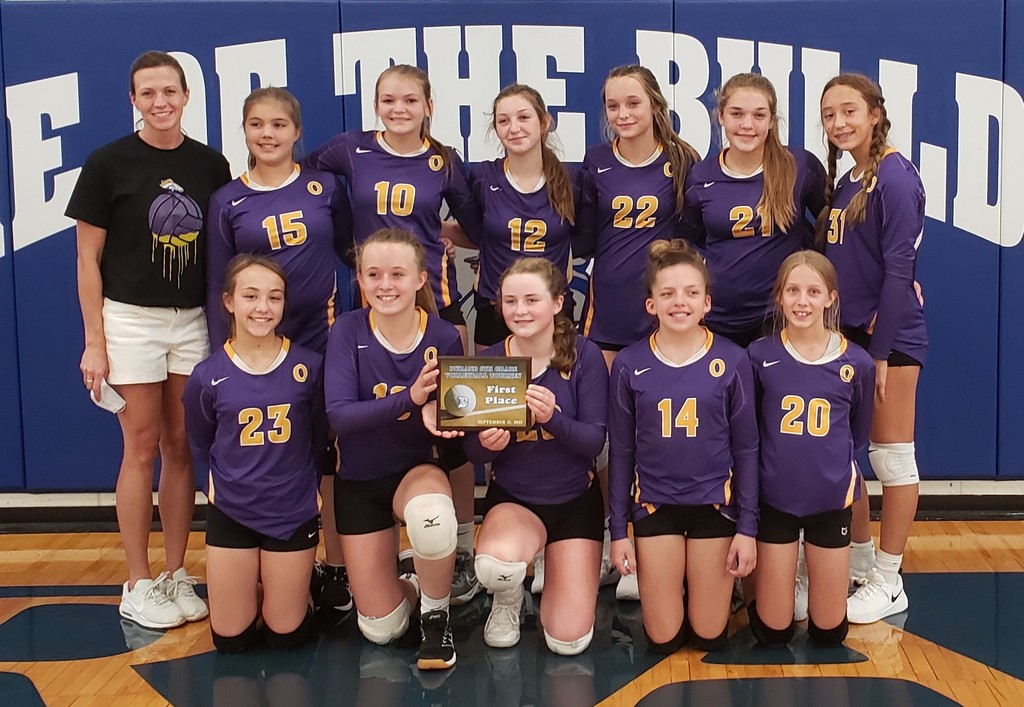 8th grade volleyball is playing at the Durand invitational today, with the first game at 9 am vs Roscoe. We also play at 10 and 11, with a possible noon game depending on standings. Gate is $4 adults & $2 students for all day. Please remember masks are required for all.
The agendas for this Monday's board of education meetings can be found on the Board of Education page on our website. Links can also be found here: Special Mtg. -
https://5il.co/ys20
& Regular Mtg. -
https://5il.co/ys21
We have just posted a new opening. If you or anyone you know may be interested in a 2nd shift custodial position, please share:
https://5il.co/yrce
Orangeville School District will be closed on Monday, September 6, 2021 for Labor Day. Enjoy the extra long weekend!
If you are NOT making the trek to Champaign to watch the football game in person, you can actually stream online and watch it at home on the NFHS Network! If you want to sign up, directions can be found here:
https://5il.co/p24n
#GoBroncos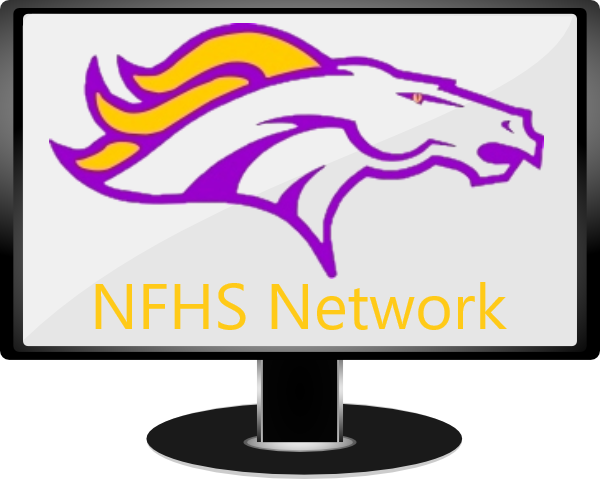 Today our HS football team is making the trek all the way to Champaign to play at the High School of St. Thomas More at 1 pm. If you are going too, gates open at 11:45 and cost is $5 for adults, $3 for students/seniors. Visitor bleachers are on the south side of the field.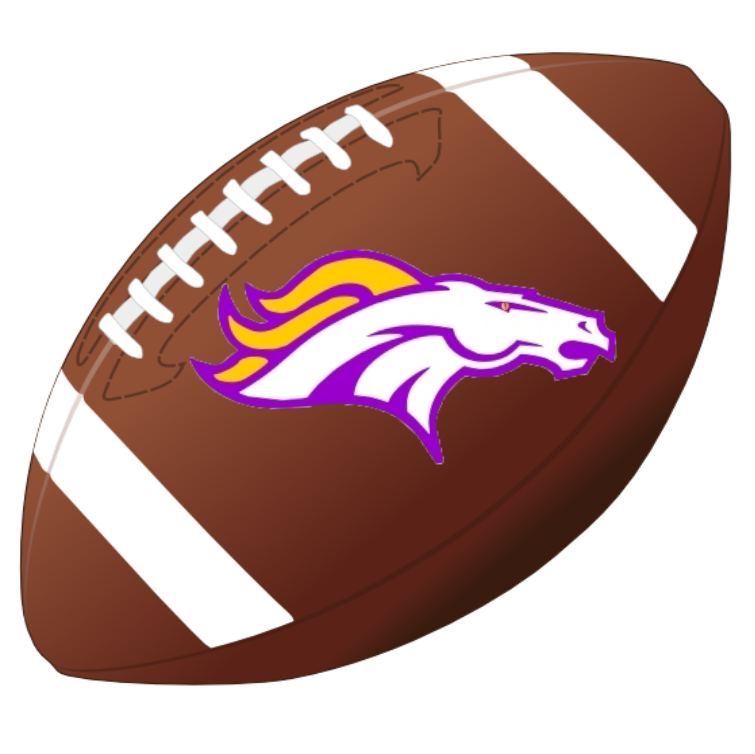 Unfortunately, Durand had to cancel their JV Volleyball tournament tomorrow, where we were going to play. There will be no reschedule date.
If you or anyone you know may be interested in a school bus driver position, please click the link to see the posting:
https://5il.co/yfzr
Good morning on this sunny Thursday! This letter also went out via email to parents today. Please click to view the community letter from Mr. Milburn. Thank you.
https://5il.co/ydvt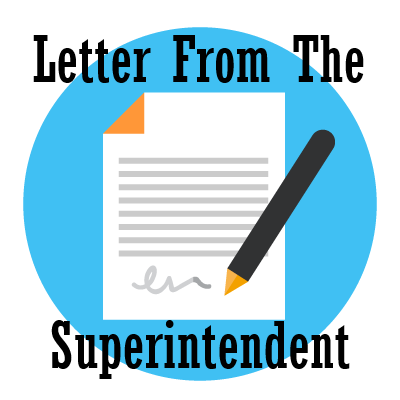 Orangeville 2021 grads & those others who have moved away since the end of the school year... If you pre-ordered your 2020-21 yearbook, it is here! Make sure you stop by the high school to get it, or contact Mrs. Scheuerell to make arrangements for someone to pick it up.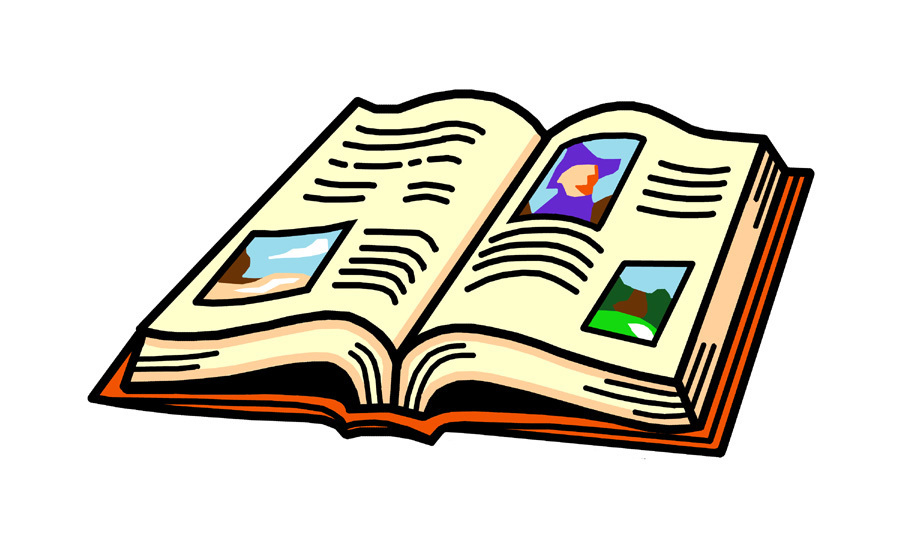 We are still looking for an assistant cook this year. Applications accepted until the position is filled. Please click to see posting & requirements:
https://5il.co/x3x6
Don't forget, school pictures will be taken by Kurt Koester this week. Elementary is Wednesday, and Jr-Sr High is Thursday along with sports pictures. If you need a picture packet form, please pick one up in either office.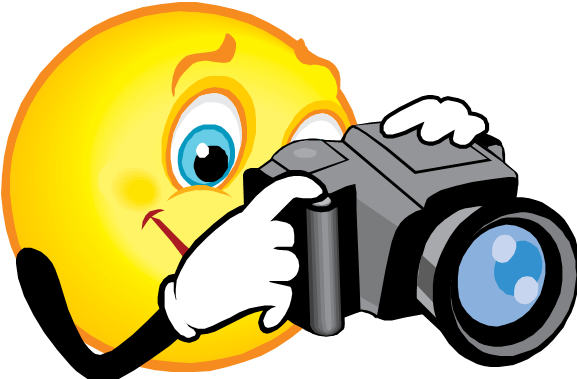 One last reminder... if anyone has been participating in the FHN Miles & Minutes program, it ends today, Aug. 29th. But you can log activity up to two weeks after, so make sure you enter it no later than Sept. 12. Maybe we'll be in the running for prizes!

Today's schedule at the Galena Varsity Volleyball Tournament is: 8:50 vs. Winnebago, 10:30 vs. Morrison, 11:20 vs. Galena. Then depending on W/L, we could play at 1:15 or 2:05, and 3:00. If attending, gate is $5 adults, $3 students. #GoBroncos
Our first few days of school have been a bit of a roller coaster, but we're still off to a good start! Enjoy these pics. Have a great weekend!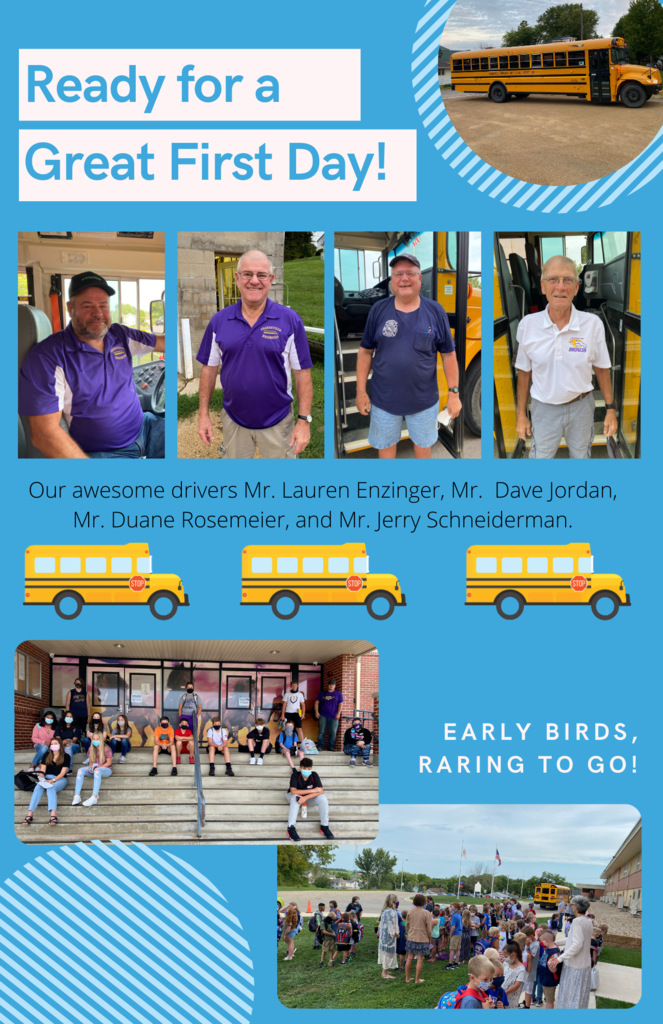 Tonight HS football is traveling to Alden-Hebron HS (located in Hebron) for a 7 pm game. Reminder to anyone attending: Masks are not required outside, and there is an outdoor concession stand. But masks are required if you go inside to the restroom or the indoor concessions.